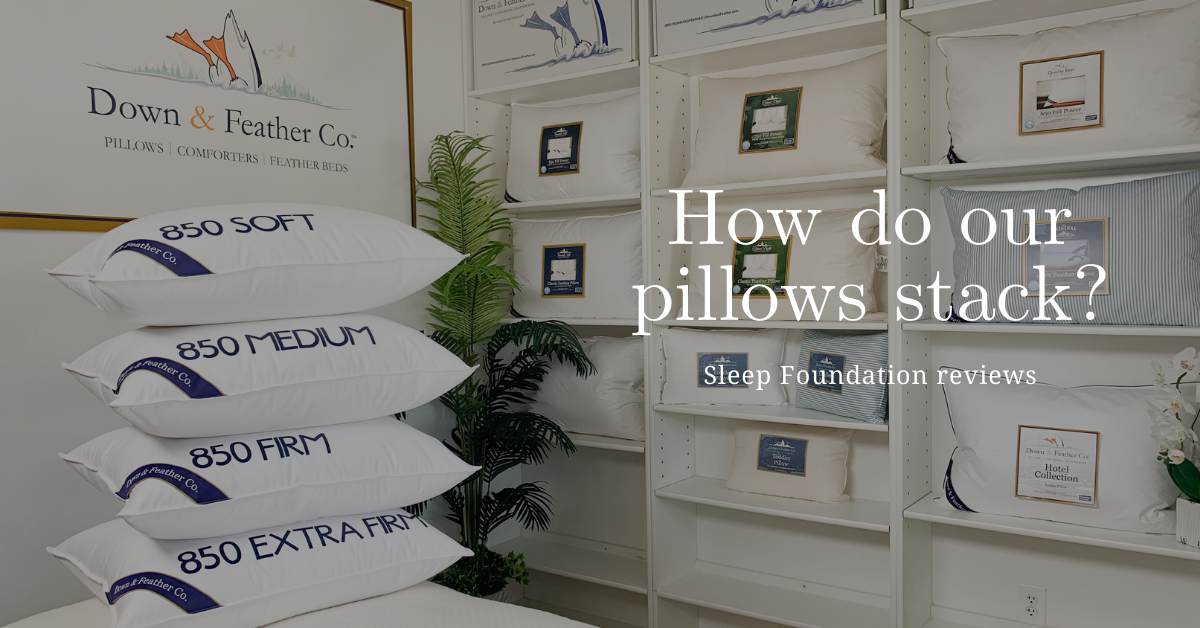 The Sleep Foundation ranks its favorite pillows: How do we stack?
By David Smith
Sleepfoundation.org has ranked its favorite pillows. How do our pillows stack? 
Down & Feather Co. made two of sleepfoundation.org's most popular "best of" lists on their highly rated website centered around sleep. 
Best Down Pillows
Naturally, our Natural Nights Down Pillow is their favorite in the luxury subcategory. It's our certified organic pillow and ideal for someone who likes to sink into their pillow, without chemicals or dyes. 
Best Hotel Pillows
Our Down & Feather, Co. hotel feather pillow has been rated best for neck pain by sleepfoundation.org. The all-feather pillow is dense, where your head rests upon it. It differs from the Original Feather Pillow in that it comes in the all white Egyptian cotton shell, rather than the blue and white striped thick ticking.
ANNOUNCING
Our hotel feather pillow is now offered in "sleep style" rather than jumbo, and is available in an all-down version.
That's two versions: All feather and all down, both designed for hotel comfort. Each is protected by our 30-Night Guarantee and Perfect Pillow Policy, ensuring you a perfect fit for your staycation bedding experience.
To learn more about our New Hotel Collection, visit: https://www.downandfeathercompany.com/pages/new-hotel-collection