FREE Shipping: Minimum Order $150.
Perfect Pillow Policy: FREE pillow Adjustment for 1 Year
My First Feather Pillow - Toddler (13" x 18")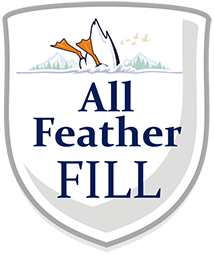 This feather pillow contains All Hungarian Goose Feather and is washed using recycled water and environmentally friendly soap. Guaranteed hypoallergenic, allergen free. Check out our options for your ideal sleep below.
Perfect Pillow Policy: FREE pillow Adjustment for 1 year