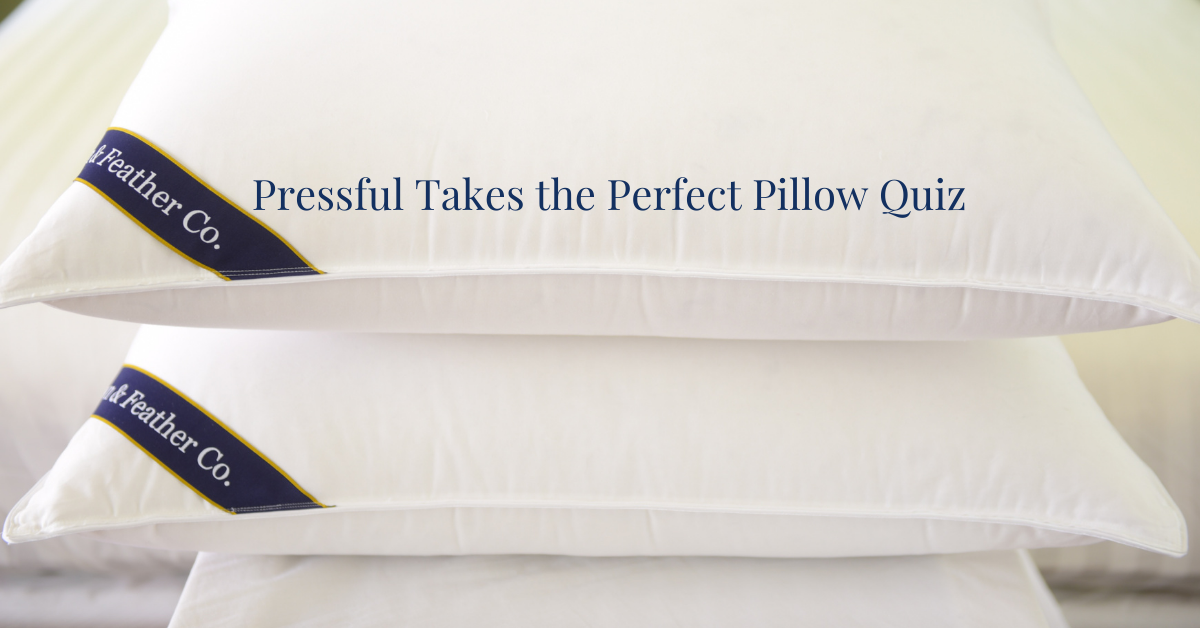 Pressful Takes the Perfect Pillow Quiz
by David Smith
Landon with Pressful joined David Smith, founder and CEO of Down & Feather Company to talk about a revolutionary product and service that's going to help you get the best night's sleep possible.
The night before the interview, Landon took the quiz finally found his perfect pillow.
Since he sleeps IN his pillow and likes a very soft surrounding, it suggested for him a soft down pillow, and that's exactly what he likes.
The quiz is designed to help people demystify exactly which pillow would be great for them, whether it be a down pillow, like was recommended to Landon, or a feather pillow that might be recommended to somebody else. If you're looking for something that you want to sleep more in or sink into, then you're want one of our down pillows.
However, if you want something that you're going to sleep more on or rest upon, then you want a feather pillow.
Those are the two personality types of the pillows that we build.
Every person is not the same. It's all subjective. And Down & Feather Company actually can customize the pillow after we've sent it out if the customer's not satisfied, in order to make it even more perfect for them.
 We know that you're purchasing a pillow online and there's somewhat of an investment. Therefore, you might not necessarily get it perfect right out of the gate, which is fine. We decided to go to market with this new idea, which is referred to as our Perfect Pillow Policy. For one full year from the date of purchase, we can make a customer's pillow thinner or thicker for free. And then we ship it back to the customer for free.
To get started, take the six-question quiz; it takes two seconds. You'll be so glad you did it. And then you can order everything there, and then you can come get it customized by Down & Feather Company
Remember to spin the wheel of fortune win a prize: a pillow protector, a sleep shirt or a discount code.