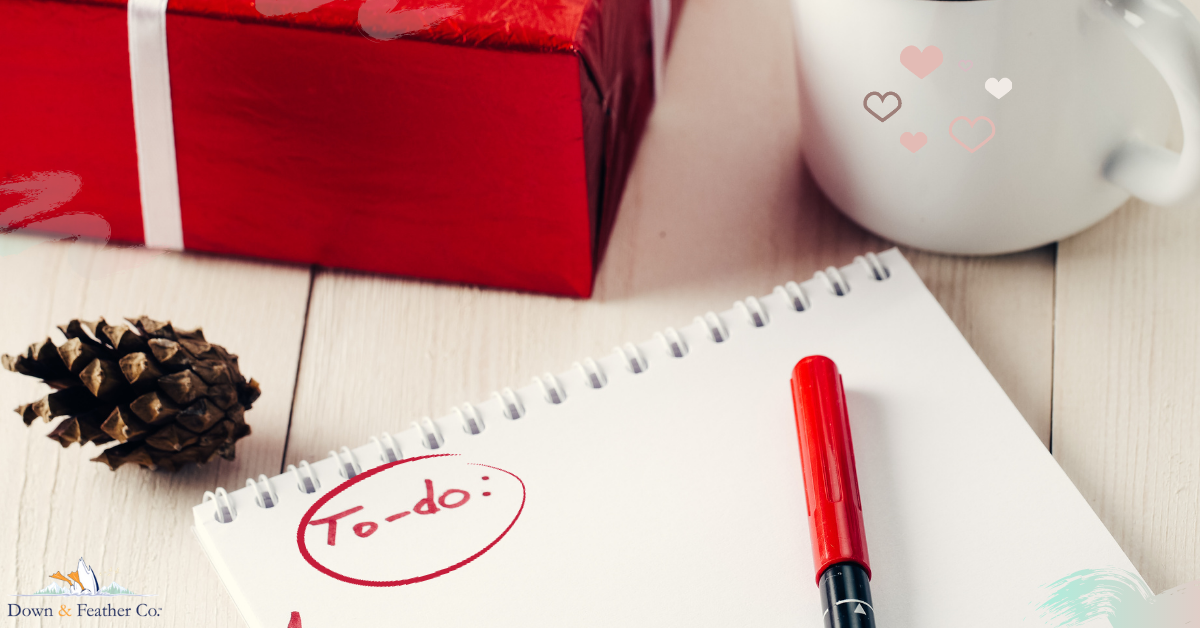 Planning Holiday Shopping: How to Plan, Shop, Ship, and Track for the 2020 Holidays
It's time to for planning holiday shopping. We hate to be "that" store putting up the Christmas stuff before Halloween, but this year, it must be done. We have both an election and a pandemic to work around, and it's important that you know what online shopping is going to be like this season. Therefore, we must have a plan to shop, ship and track for the holidays.
1) Plan.
Get your calendar out. It's time to plan. Here are your important dates (not just for us, but everywhere you shop): 
Election Day (USA): Tuesday, November 3rd
Thanksgiving (USA): Thursday, November 26th
Black Friday: Friday, November 27th
Cyber Monday: Monday, November 30th
LAST DAY TO SHIP (and be reasonably confident it will arrive by Christmas) DECEMBER 8TH! 
*NOTE: That's about a week earlier than normal, so pay attention to that. 
Hanukkah: December 10-18
Christmas Eve: December 24
Christmas Day: December 25 
Kwanzaa: December 26-January 1
New Year's Eve: December 31
New Year's Day: January 1 
2) Shop.
As you're planning, begin your research and/or your shopping. We only offer holiday discount codes to VIPs who ask for them, so if you'd like to receive them (it's free), then sign up here. 
We also tend to open the doors early for VIP shoppers. VIP shoppers also receive a deeper discount than people who just happen upon the site. 
3) Make a list. 
Santa shouldn't be the only person making a list. Either start a spreadsheet or get out a notebook or a desk calendar and make a list of when you order your goods, tracking numbers, shipping date. Make sure you read the fine print on when items ship. Are the goods made to order (like ours)? Or are they produced ahead of time in bulk (like McDonald's or other products that you'd find on a shelf)? 
4) Stuff is taking longer to deliver - even NOW.
We're still in a pandemic. Goods that are normally delivered in 1-3 days are taking 7-14 days now. And it's not the holidays yet. 
Will people being buying more online during the holidays than they are now? Only time will tell. But if you want to get a jump on things, you might want to get your codes early, your plan early, and just stay ahead of the gam. 
5) The Election.
The outcome may play a factor in the confidence of shoppers and businesses. Plan ahead. 
6) Get on the VIP list.
The VIP list is open to anyone who wants to receive exclusive offers and shopping dates, only available to the VIP list. Click here and sign up for holiday promo codes.
7) Take the quiz.
Discover what pillow is right for you and give that to your gift-giver. You might as well get what you want!